This Is My First DUI. What Should I Expect?
Aug. 11, 2021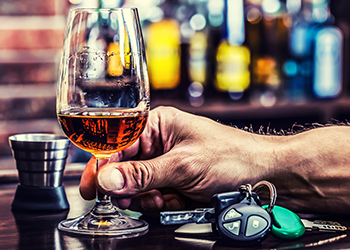 Law enforcement agencies in Colorado consider driving a vehicle while under the influence of alcohol or a controlled substance as a very serious offense. A defendant convicted of drunk driving could be facing devastating consequences, including lengthy jail time, massive fines, license suspension or revocation, and other administrative penalties. However, the severity and seriousness of your penalties will depend on the number of prior DUI convictions and other surrounding circumstances.
With more than 20 years of experience, I have devoted my entire career to providing reliable legal guidance and vigorous representation to clients facing DUI charges. As an experienced Colorado DUI defense attorney, I can investigate every last detail of your unique situation, help you understand the potential consequences of a DUI conviction, and outline an aggressive defense in pursuit of the most favorable outcome for your case.
Ultimately, I am committed to fighting vigorously to protect your rights, defend your driving privileges, and refute the allegations against you using the facts and evidence of the case. My firm is proud to serve clients in Boulder, Colorado, and the surrounding areas of Longmont, Broomfield, Louisville, and Lafayette, Colorado.
Colorado DUI Charges
According to recent statistics from the Colorado Department of Transportation, there were over 8,500 total DUI arrests made across Colorado in 2019 alone. With so many individuals being charged with intoxicated driving, it's important to understand how the state defines a DUI or DWI charge. In the state of Colorado, DUI and DWI charges are typically divided into three distinct categories:
Driving Under the Influence (DUI) – A person may be facing DUI charges for driving a motor vehicle while under the influence of drugs, alcohol, or a combination of drugs and alcohol.

Driving While Ability Impaired (DWAI) – A person may be facing DWAI charges for driving a vehicle while "ability impaired" by drugs, alcohol, or a combination of both. Ability impaired" means the driver is only slightly impaired.

DUI Per Se – A person may be considered guilty of a DUI per se if they register a blood alcohol content (BAC) level of .08% or more within two hours of operating a motor vehicle.
The criminal penalties imposed on the defendant will depend on whether the defendant is convicted of DUI, DWAI, or DUI per se. Generally speaking, penalties are typically less severe for a first-time conviction compared to subsequent DUI offenses.
The Court Process
In Colorado, the DUI court process starts with an arrest. After the arrest, the law enforcement officer will take the driver to the police station or hospital for a chemical test. You may also be required to provide a blood, breath, or urine sample to test for the presence of drugs or alcohol in your system. Refusing a chemical test may result in additional penalties, including a license suspension.
If your BAC level is above the legal limit for your age, the law enforcement officer will take your license. Also, an Express Consent Affidavit and Notice of Revocation will be issued to you. However, you will have up to seven days to request a DMV hearing so that you can fight to retain your driving privileges.
The DMV Hearing
A DMV hearing is an administrative procedure similar to a court trial. During the hearing, you can challenge the following:
Whether your BAC level was over the legal limit.

Whether the law enforcement officer had a valid reason to stop your car.

Whether there was probable cause for your arrest.
If you have an experienced attorney representing you during the DMV hearing, they can help present a strong case for your defense, which could improve your chances of having your DUI charge dismissed. If your charges are dismissed, your license will be restored.
DUI Arraignment
If you lose your DMV hearing, you may be arraigned in court. During the court process, the presiding judge will state your criminal charges and possible penalties. The state prosecutor will present an offer with a proposed sentence. You can decide to plead not guilty, guilty, or "no contest." Here's what you can expect depending on how you choose to plead:
If you plead guilty or no contest, the judge will find you guilty and impose the proposed penalties.

If you choose to plead not guilty, your case will proceed to pre-trial, where all the evidence and documentation, including the police report and chemical test results, will be reviewed.
Possible Penalties for a
First-Time Offense
A DUI is considered a first-time DUI offense in Colorado if the driver has no previous DUI convictions on their record. The possible penalties for a first-time DUI offense include:
Jail Time: Anywhere from five days to one year for DUI and DUI per se convictions, or between two days and 180 days for DWAI convictions.

Fines: Anywhere from $600 to $1,000 in fines for DUI and DUI per se convictions, or $200 to $500 for DWAI convictions.

License Revocation: A 9-months license suspension for DUI and DUI per se convictions.

Ignition Interlock Device: An 8-month ignition interlock restriction

Public Service: Mandatory community service in the amount of 48 to 96 hours for a DUI conviction.
Ignition Interlock Device (IID)
An ignition interlock device (IID) can be mandated for first-time offenders. An IID can be described as a small handheld car breathalyzer device that is used to measure the percentage or quantity of alcohol in the driver's breath. For drivers convicted of a DUI in Colorado, the IID is a common requirement. With the ignition interlock device, you will be unable to start your car until you are able to breathe into the device and register an acceptable BAC level.
How My Firm Can Help
A DUI conviction can have devastating ramifications on your liberty, personal and professional reputation, quality of life, and future opportunities. This is why you shouldn't ever plead guilty or accept the prosecutor's plea deal without a fight. If you are facing drunk driving charges, it is imperative that you hire a highly skilled and aggressive Colorado criminal defense attorney as soon as possible to begin building your defense strategy.
Here at my firm, the Watkins Law Firm LLC, I have the necessary legal resources and experience to help you fight your DUI charges. As your attorney, I can review and investigate all of the surrounding facts of your case, outline an effective defense strategy, and dispute the accusations against you using all of the facts and evidence of the case. I will do everything I can to help you navigate the Colorado criminal justice system and fight to protect your driving privileges at every phase of the process.
Don't face your DUI charges alone. Contact my firm – Watkins Law Firm LLC – today to schedule a case evaluation. I will fight aggressively to defend your rights and offer you the reliable representation you need and deserve. My firm is proud to serve clients in Boulder, Colorado, and the surrounding areas of Longmont, Broomfield, Louisville, and Lafayette, Colorado. Call or reach out to my office today for help!