Filing for Limited Driving Privileges
May 8, 2023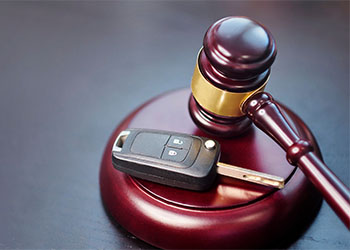 For most of us, having a license and being able to drive is an essential component to our everyday lives. But what happens when you have a suspended license? This happens more often than you might think. For example, according to the Colorado Department of Transportation, of the over 26,000 DUI cases filed in Colorado in 2019, 88% resulted in a conviction. This not only means fines but also a DUI-suspended license. The good news is, some drivers may be able to request a hardship permit if they need to drive to school or work but have a suspended license.
For more information about this process, contact me at Watkins Law Firm LLC. As an experienced criminal defense attorney, I'm ready to offer skilled guidance to individuals in Boulder and the rest of Colorado, including Longmont, Louisville, Lafayette, and Broomfield.
What Is a Hardship License?
A hardship license (also called a hardship permit, restricted license, or "red" license) allows those with a suspended license to have limited driving privileges. There are several ways that an individual can lose their license such as accumulating too many points, being convicted of a DUI, refusing a roadside breath test when pulled over on suspicion of a DUI, failing to pay multiple traffic tickets, failing to pay on a child support order, or being convicted of other serious traffic violations such as reckless driving.
Who Is Eligible to File?
Not everyone will be able to qualify for a hardship license, so it's important to learn about who can file for limited driving privileges. The best way to gauge the likelihood that you'll be eligible for one is to meet with a local criminal defense attorney who can evaluate your specific circumstances. Typically, if you've had your license suspended for failure to pay child support or for racking up too many points on your license, you'll be eligible for filing for limited driving privileges. Those who have had their licenses revoked (as opposed to merely suspended) or who refused a breath test will likely not qualify.
What Are Common Restrictions with a Hardship License?
Although the limitations will vary depending on why you lost your license in the first place, there are some common restrictions with a hardship license you can expect:
Not being able to drive at certain hours, most typically late at night or early morning

Only being able to drive to and from certain locations such as school, work, or your child's daycare

Needing another licensed driver in the car with you at all times

Installing an ignition interlock device (IID) in your car for DUI-related charges

Not being able to transport passengers
What Is Involved in the Filing Process?
In some cases, you'll be issued a hardship license during your hearing, but if not, you'll have to contact the Department of Revenue Hearing office. During this time, you'll work with your attorney to gather evidence to support your request. If your charges were DUI related, it can help your case if you start taking a state-approved alcohol class right away to prove to the judge that you're serious about turning things around.
What Happens if You Violate the License?
Violating a hardship license can have serious ramifications. Violations could include driving to places you're not allowed to, driving during prohibited times of the day, or carrying passengers. At minimum, consequences can include losing your driving privileges and fines, but it may even result in further criminal charges.
Strong & Dependable Legal Help
If you've recently had your license suspended and want to know more about applying for a hardship permit, reach out to me at Watkins Law Firm LLC in Boulder, Colorado. I'm here to help you move forward.