Do DUI Charges Transfer Between States?
July 7, 2023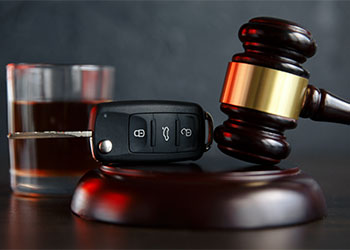 Being charged with a DUI is a stressful, frightening experience. It can be even more so if the DUI charge occurred outside of your home state. If this is your case, you might be wondering how the DUI laws will work in your case and what your next steps should be.
At my firm, Watkins Law Firm LLC, I am prepared to give you answers to your questions and guide you through the DUI process. Serving Boulder, Colorado, I bring my more than two decades of experience as a criminal defense attorney to every case, and I pride myself on both my professionalism and my compassion for my clients, whatever their situations.
Will a DUI Charge Transfer to Another State?
Unfortunately, the answer in most cases will be yes. Your DUI charges will often transfer to another state, and will most likely affect you if you move.
You might also be wondering if a DUI from another state will count toward your record. Again, the answer is usually yes.
The reason for this lies in the interstate agreements between several U.S. states that regulate how DUIs in those states are prosecuted.
What Are the Interstate Agreements?
DUI laws can be tricky to navigate. Out-of-state DUI charges depend on whether both states use non-resident violator compacts or driver license compacts. When you work with an attorney, they can help you understand how these compacts apply directly to you.
Non-Resident Violator Compact
The Non-Resident Violator Compact (NRVC) is an agreement between 45 states that regulates the reporting of violations in each member state. Colorado is a member of the NRVC; the only non-members are Alaska, California, Michigan, Montana, Oregon, and Wisconsin.
Under this agreement, anyone who commits a moving violation (such as a DUI) in one state can be reported to their home state and their license suspended if they do not respond to that violation (for example, if they do not pay a traffic ticket or show up for a court date). All DUIs are reported to the home state under the NRVC.
Driver License Compact
The Driver License Compact (DLC) is an agreement between 46 states that allows member states to exchange details about non-residents. Colorado is a member; Georgia, Massachusetts, Michigan, Tennessee, and Wisconsin are the only non-member states.
If you commit a DUI in another state, that offense will be reported to your home state and treated as though it also happened in your home state. For example, if you commit a first-time DUI in another state but live in Colorado, you'll be penalized in that other state, and Colorado will likely issue the state's standard penalty: a 9-month driver's license revocation, plus at least 5 days in jail and a minimum $600 fine. In Colorado, an out-of-state driver who commits a first-time DUI will be penalized as would a resident, plus face similar penalties in their own state.
The DLC will also enter the information about the charge and the license revocation to the National Driver Register (NDR). If you apply for a driver's license in another DLC state, the DMV will check the NDR to see if you've had any license suspensions or revocations.
How to Fight a DUI Charge That Was Issued in Another State
The first step is to enlist the help of a criminal defense attorney. An experienced DUI attorney will be able to help you craft a good defense. At Watkins Law Firm LLC, I can do the following:
Determine whether the police had probable cause to detain you.
Investigate whether BAC test results were incorrect due to improper equipment.
Investigate whether blood tests were properly administered.
Determine whether field test results were compromised due to improper instruction or a physical disability.
What to Do if I Have a DUI and Am Moving to a New State
As a DLC member, Colorado will report your DUI to the NDR. You can, however, apply for an "express consent hearing" with the DMV to fight the revocation of your license within 7 to 10 days of the charge. Your DUI attorney will question whether the police had probable cause, whether the proper equipment was used, and more. This hearing is separate from your DUI court case, but it may result in your license being reinstated until the DUI case decision. Additionally, this is an opportunity for your attorney to cross-examine the arresting officer and gather evidence against them for your case.
If you are moving after a DUI, it is important to hire an attorney. Otherwise, you may find it difficult to get a license in your new state. A DUI can also negatively affect your financial well-being; a DUI, according to the Colorado Department of Transportation, can result in charges exceeding $13,500. A good DUI attorney can help you avoid the fines and high auto insurance rates resulting from your DUI.
Learn What to Do After a DUI Charge
If you've been charged with a DUI, I—Attorney Jennifer Watkins, serving Boulder, Colorado as well as Longmont, Louisville, Lafayette, and Broomfield—am prepared to advocate for you. As an adept trial lawyer, I bring not only my expertise but consideration and care to every client's case. Call me at Watkins Law Firm LLC today.