Dispelling Common DUI Myths
Sept. 28, 2021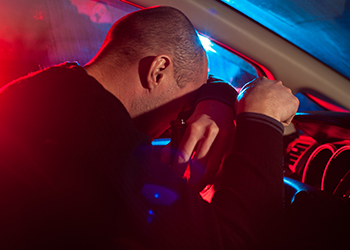 According to statistics from the Colorado Department of Transportation, state patrol cited 4,805 drivers for DUIs in 2020. Colorado law prohibits a person from driving a motor vehicle while under the influence of alcohol or drugs. With lots of misinformation, false assumptions, and myths surrounding Colorado DUI cases, getting proper guidance and experienced representation when facing DUI charges is crucial to ensure that you do not end up in the worst-case scenario.
For more than 20 years, I have been providing comprehensive legal guidance and defending clients facing drunk driving allegations. As a skilled Colorado DUI defense attorney, I can investigate all the surrounding facts of your personal situation and craft an effective defense strategy to maximize your chances of the best possible outcome in your case. My firm, Watkins Law Firm LLC, is proud to represent clients in Boulder, Broomfield, Longmont, Lafayette, and Louisville, Colorado.
DUI Charges in Colorado
In the state of Colorado, a person may be facing DUI charges for driving a vehicle while under the influence of drugs, alcohol, or a combination of both. The potential penalties for a first DUI offense include:
Between five days and one-year imprisonment

Fines of between $600 and $1,000

License suspension for nine months

Eight months of ignition interlock restriction

Community service between 48 to 96 hours
Common Myths About DUI Charges
There are lots of collective popular opinions surrounding Colorado DUI cases. In most circumstances, many defendants are misinformed about these facts, and this usually leads to getting convicted and suffering severe consequences.
Conversely, being able to differentiate facts from myths and knowing what to expect can help make your DUI case feel more manageable and mitigate potential complications.
Here are some common myths about DUIs in Colorado and accompanying facts:
Myth #1: A DUI charge isn't worth fighting.
Fighting your Colorado DUI charge is definitely worth it. A first drunk driving conviction in Colorado may result in fines of between $600 and $1,000, five days to one-year imprisonment, and other life-long consequences. The devastating nature of these DUI punishments makes fighting your drunk driving accusations worthwhile.
Myth #2: You must submit to a field sobriety test.
On suspicion of driving under the influence, a law enforcement officer may pull you over and request that you submit to a field sobriety test. In the state of Colorado, a field sobriety test is voluntary. You are within your rights to refuse them. If an officer pulls you over, you should refuse to take a field sobriety test politely and firmly.
Myth #3: When arrested for a DUI, I don't have to submit to urine/blood tests.
However, unlike a field sobriety test, you are legally obligated to submit to a chemical test — breath, blood, or urine analysis — in the state of Colorado. If you're pulled over for suspicion of DUI, you do not have the right to refuse to take a chemical test. If you refuse, your license will be automatically suspended.
Myth #4: The charge is so common it isn't serious.
A DUI accusation is serious and may result in severe punishment if you are convicted. In addition to massive fines, imprisonment, and license suspensions, a DUI conviction can put your freedom, reputation, career, and future opportunities on the line.
Myth #5: A DUI will fall off my record in seven years.
This is another common misconception. If you are convicted of a DUI offense in the state of Colorado, it will remain on your criminal record indefinitely and cannot be expunged.
Getting the Experienced Legal Support You Need
Fighting your drunk driving charges is crucial to protecting your driving record and avoiding devastating life-long consequences. However, defending your DUI accusations without proper guidance or experienced representation could expose you to the risks of getting convicted and suffering the maximum penalties. Therefore, when facing DUI allegations, retaining an aggressive criminal defense attorney is paramount to protect your driving privileges and strategize an effective defense.
At Watkins Law Firm LLC, I have the experience and resources to guide and represent clients in their DUI cases. As your legal counsel, I can evaluate and investigate every detail of your case, outline an effective defense strategy, and refute the allegations against you with overwhelming evidence. I will fight vigorously to protect your legal rights and driving privileges and help keep your record as clean as possible.
Facing DUI allegations can be scary. Contact my firm — Watkins Law Firm LLC — today to schedule a one-on-one case evaluation with a knowledgeable DUI defense attorney. I can offer you the detailed legal guidance, strong advocacy, and reliable representation you need in your case. My firm proudly represents clients throughout Boulder, Broomfield, Longmont, Lafayette, and Louisville, Colorado.